Rich's Easy Whip is a liquid topping that is specifically developed for unparallel handling and storage convenience with ambient shelf life, outstanding yield and unmatched stability. Any operators, whether experienced or new, will find decorating with this whip topping comes with great ease.
ORDER NOW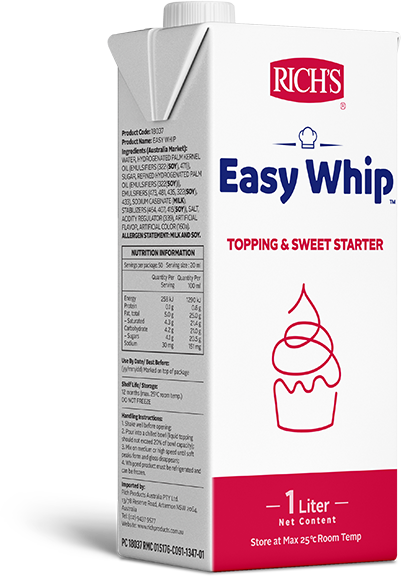 Rich's Easy Whip 1 litre Pack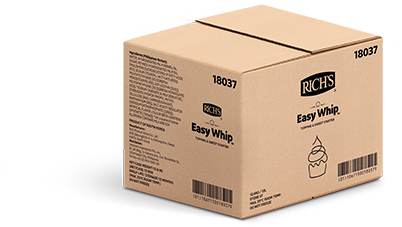 Rich's Easy Whip 12x1litre Pack/Carton
Contact us for wholesale pricing when purchasing in bulk.
BECOME A MEMBER TO JOIN

Enjoy exclusive offers. Earn points for discount coupons and more.
Sign up now for free. Already have an Account? Log in
learn more
CONTACT US
Rich Products
Australia
(Sales Office)
Unit 15, 56-58 O'Riordan Street
Alexandria
New South Wales
Australia
2015
T: +61 (2) 9437 9577
F: +61 (2) 9437 9633
https://richproducts.com.au/
Rich Products Corporation
(World Headquarters)
1 Robert Rich Way
Buffalo
New York
United States of America
14213
T: +1 (716) 878 8000
www.richs.com